46th Symposium on Hormones and Cell Regulation
J.E. Dumont Meeting Association
Cancer signalling and metabo​lism
M. Sibilia, D. Carling
From 9 to 12 October 2024
read more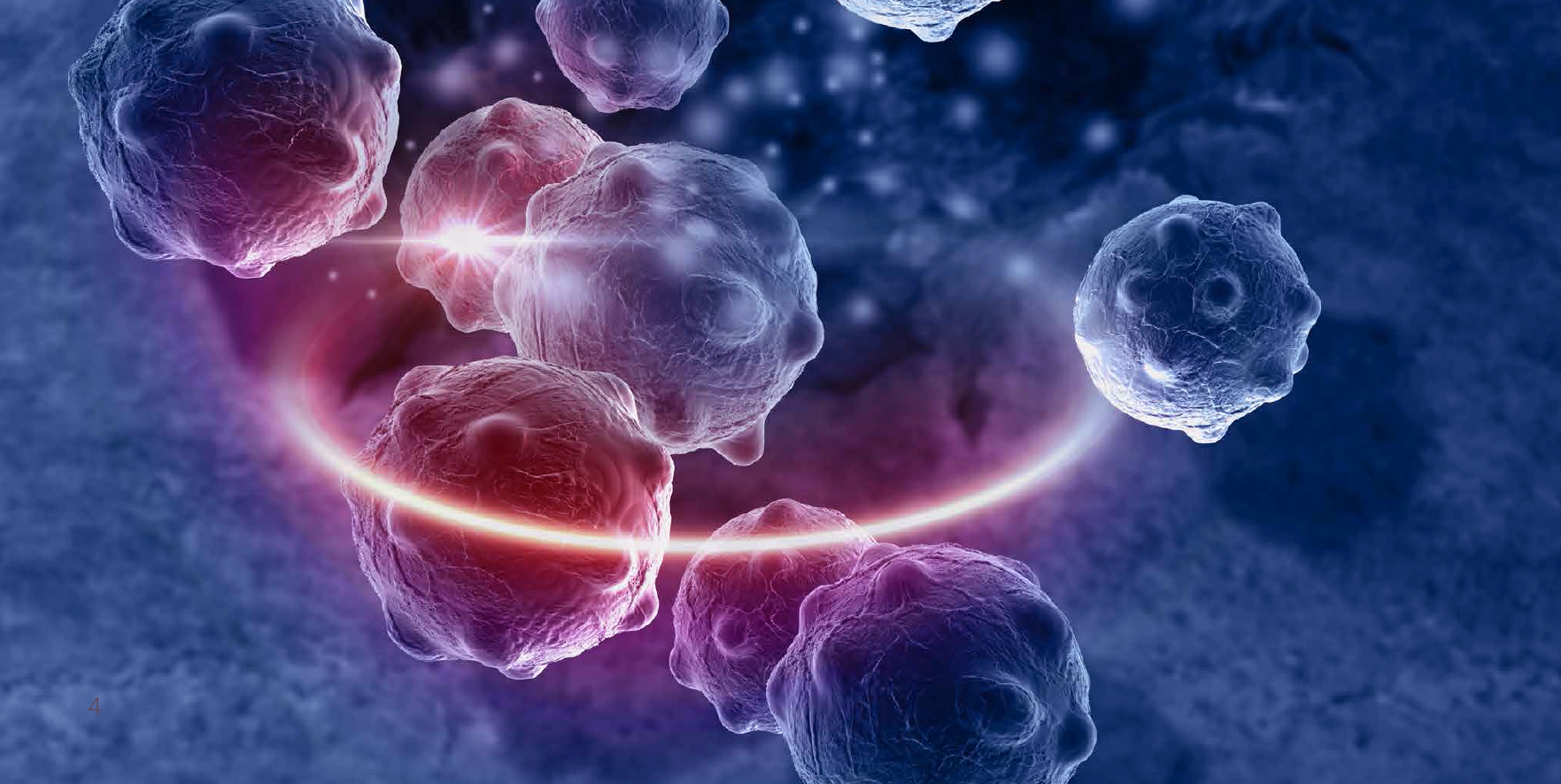 Dates
The symposium will be from 9 to 12 October 2024
R​egistrations should begin in January 2024
About the 46th Symposium on Hormones and Cell Regulation
The 46th Symposium on Hormones and Cell Regulation will be held in Mont Sainte Odile (Wednesday 9th -Saturday 12th October, 2024).
The topic of this year's meeting is "Cancer Signalling and Metabolism" and will include talks on cancer cell metabolism, cell death, immune responses in cancer and immunometabolism, mitochondrial metabolism, kinase signalling pathways and the tumour microenvironment.
In addition to the invited speakers, we encourage all participants, particularly researchers in the early stages of their careers, to submit an Abstract for a Poster presentation and for consideration as an oral communication.
Speakers:
This is a provisional list that may change
Chiara Ambrogio (University of Torino)
David Carling (MRC London Institute of Medical Sciences)
Emma Evergren (University of Belfast)
Louise Fets (MRC London Institute of Medical Sciences)
Eyal Gottlieb (University of Texas MD Anderson Cancer Centre)
Mathias Heikenwälder (DKFZ, Tübingen)
Ian Mills (University of Oxford)
Cristina Munoz-Pinedo (IDIBELL, Barcelona)
Ruth Palmer (University of Gothenburg)
Guadalupe Sabio (CNIC, Madrid)
Emmanuel Sarry (CRCT, Toulouse)
Almut Schulze (DKFZ, Heidelberg)
Maria Sibilia (Medical University of Vienna)
Chantal Thibert (INSERM 1209, University of Grenoble)
Andreas Villunger (Medical University of Innsbruck)
Stefanie Wculek (IRB, Barcelona)
Thomas Weichhart (Medical University of Vienna).

& as well as the short talks to be selected from submitted abstracts.
Topics
Cancer Signalling and Metabolism
Cancer cell metabolism
Cell death
Immune responses in cancer and immunometabolism
mitochondrial metabolism
Kinase signalling pathways
Tumour microenvironment.

Plenary lectures:
•
•
•

Symposia
Cancer signalling and metabo​lism

•
Information on the upcoming conference on Cancer Cell Signaling and Metabolism coming soon
For any contact with the organization of the congress in 2024
only use the following email address: Cette adresse e-mail est protégée contre les robots spammeurs. Vous devez activer le JavaScript pour la visualiser.
46 th

Symposium since 1976
registration costs
Deadline for abstracts submission: September x - 2023
Registration is now closed

European Symposium "Hormones and Cell Regulation"

In Memoriam: Jacques E. Dumont (1931-2023)


The Scientific

Council of the Symposium Hormones and Cell Regulation:


D. Carling, P. De Meyts, V. Flockerzi, T. Gudermann, V. Haucke, I. Huhtaniemi, A. Maggi, B. Payrastre, J.P. Pin, M. Sibilia.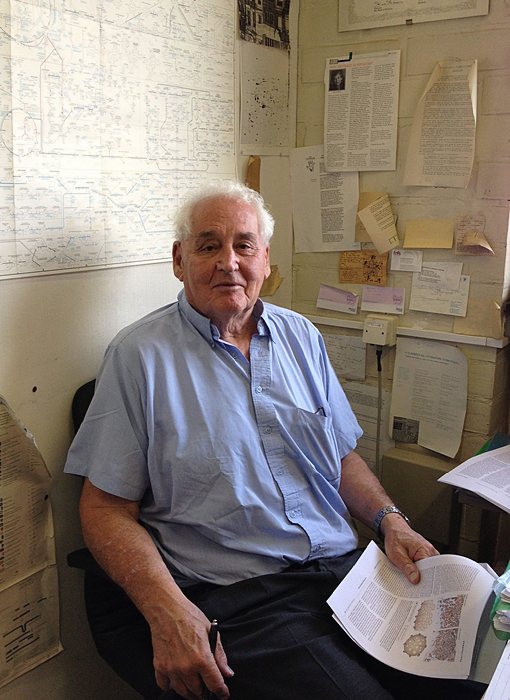 It is with deep sadness that we learned that the founding member and father of the European Symposium "Hormones and Cell Regulation", Professor Jacques Émile Dumont, emeritus professor at the Free University of Brussels (ULB), passed away on February 6, 2023. Jacques was a great specialist of thyroid gland pathophysiology and had a tremendous understanding of receptor signal transduction, systems biology, molecular genetics and cancer. In the sixties, Jacques founded the Institute of Interdisciplinary Research in Human Biology and Medicine (IRIBHM) at the ULB and was the Institute's director until 2001. He was also a founding member of the European Thyroid Association. Together with his ULB team and collaborators, he made major contributions, publishing more than 500 scientific papers.
Jacques graduated as M.D. from the ULB in 1956. After a NIH fellowship with John B. Stanbury at the Massachusetts General Hospital in Boston and a residency in Internal Medicine at the University Hospital Saint-Pierre, he obtained a Belgian certification in Clinical Biochemistry and a Ph.D. degree in Biochemistry from the ULB School of Medicine in 1965. He became an established investigator of the Belgian Scientific Research Fund (FNRS) and was appointed professor in 1971. Jacques was also visiting professor at the Vrije Universiteit Brussel and at the Graduate School of Biomedical Sciences, University of Texas (Houston). He was extremely active at developing research, innovation, teaching and applications of medical research. As a physician, Jacques kept seeing patients in clinical endocrinology throughout his career, helping him to make important clinical discoveries. These included the identification of somatic gain-of-function mutations of the TSH receptor as a cause of hyperfunctioning thyroid adenoma, loss-of-function mutations of this receptor as a cause of congenital hypothyroidism, and a mutation altering the recognition specificity of a GPCR in hCG-dependent hyperthyroidism during pregnancy. His ULB team made important achievements such as the identification of the tumorigenic potential of cyclic AMP, explaining thyroid adenoma and congenital hyperthyroidism; the characterization of the mechanism of action of iodide in controlling the thyroid gland; the structure of thyroglobulin and the use of 'low-stringency' PCR to clone a number of GPCRs, including the TSH receptor. His entrepreneurial spirit drove Jacques to create several start-up companies. His awards and honors include many important prizes and he was a member of the Belgian Royal Academy of Medicine since 1992.
Jacques Dumont was always eager to promote collaboration in biomedical research in order to foster scientific progress. As such, he organized a number of international meetings. Importantly, in 1976, he founded the European Symposium on Hormones and Cell Regulation. He presided the scientific committee until his death and never failed to participate in these symposia. These highly popular and successful symposia, taking place each year in Mont Saint-Odile (Alsace), were setup by Jacques to strengthen European scientific relationships. The symbolic choice of the venue, close to the Franco-German border, was no coincidence; Jacques was particularly attentive to the Franco-German reconciliation.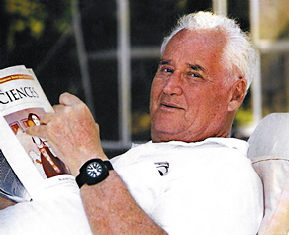 ​ Jacques's memory, enthusiasm and creativity is inseparable from the "Hormones and Cell Regulation" Symposia of Mont St Odile, in the heart of the Vosges. The meetings, held in the pink granite monastery dominating the plain of Alsace, embody a space of freedom where cutting-edge science unites humanity with the spiritual forces and nature. The "Hormones and Cell Regulation" symposia will continue to promote scientific exchanges as the glue of fraternal ties within the European community, and beyond. The 46th edition on "Cancer Signaling and Metabolism" will be organized by David Carling and Maria Sibilia and will take place 6-9th September 2023. An annual "Jacques Dumont" lecture was established from 2018 and the "Jacques Dumont" prize will be awarded to a talented young scientist attending the meeting.

Organized by J.E. Dumont Meeting Association

with the support of ... ​ Avec le soutien de ...
echocardiograms
Associates is able to view the beating of the heart and many of its structures
Dermatology
Our providers are trained to handle a spectrum of skin conditions, covering the majority of your dermatology
pediatric
Our clinic pediatricians can be arranged prior to or after your hospital/birth discharge
laboratory
Laboratory orders are created within the patient's electronic medical record (EHR) and transmitted to our laboratory.